Alesya Gulevich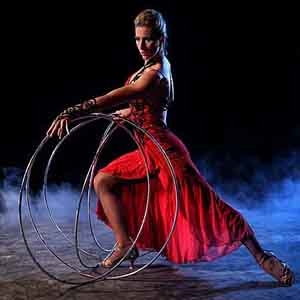 Alesya Gulevich
Updated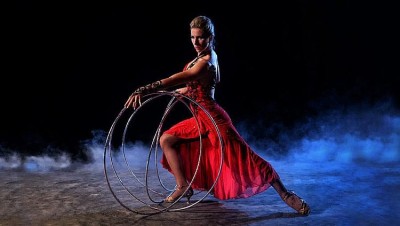 LOCATION:
Country
United States of America
Hula Hoop Artist Alesya Gulevich is a three times Guinness World Record holder for the most Hula Hoops simultaneously spun at one time. In her award winning hula hoop act she combines tricks with multiple rings with high speed, elegance and powerful Latin tango music.
In addition to three Guinness World Records, Hula Hoop Artist Alesya Gulevich has performed on corporate events as well as circus, variety and TV shows in the whole world. Based in Miami (USA) and Frankfurt (Germany) she worked in fifteen countries on four continents with her hula hoops for companies such as the famous Big Apple Circus (USA), Tigerpalast Varieté Theatre (Germany), Teatro ZinZanni (USA), Cirque d'Hiver Bouglione (France), NBA and WNBA half time show. You might have seen her with her sparkling hula hoops on TV shows like Le plus Grand Cabaret du Monde (France), The Ellen Degeneres Show (USA) or Good morning America (US).
Though Alesya is specialized in Hula Hoops she has even more to offer. Her repertoire includes a variety of first class acts from a number of different genres (unicycle, comedy, LED hula hoops) as well as her one woman show "Hoop La La".