LED Artist Till Poehlmann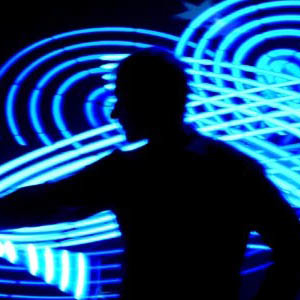 Till Poehlmann
Updated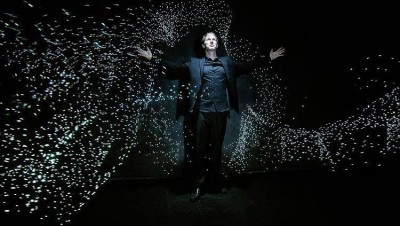 Till Poehlmann presents high-tech LED- & Logo-Juggling-Acts and Live-Video-Lightpainting-Acts with the possibility to include event-specific content like logos, slogans,colors, icons and even product pictures, 3D-renderings and videos.
Based in Berlin Germany, performing worldwide.
Varieté-Theatres, Dinnershows and Cruiseships GOP Varieté, Essen GOP Varieté, Hannover Krystallpalast Varieté, Leipzig Chamäleon Varieté, Berlin Roland Frosch Varieté, Münster Scala Varieté, Fritzlar Starclub Varieté, Fulda Varieté Pegasus, Bensheim Bar jeder Vernunft, Berlin Schmidt Theater, Hamburg Scheinbar Varieté, Berlin Neues-Theater-Hoechst, Frankfurt/M. Altes Theater Heilbronn et cetera Varieté, Bochum Stellina - Dinnervarieté, Hannover Theatre at AIDAblu, AIDAcara and AIDAvita, Cruiseship Canal-City Stage, Fukuoka, Japan Theatre & Poolstage Christal Serenity, Cruiseship Varieté Porta P. im TIF, Bremerhaven Christmasvarieté, Regensburg Wintergarten Varieté (Vaudeville Varieté), Berlin
Festival: Streetlife Festival München 2017 Frequency Festival, St. Pölten 2017, Österreich 1. Lightfestival in Istanbul 2015, Türkei Festival of Lights - Berlin, 2010, 2011, 2012 & 2015 Dance &Movement-Festival, Kostroma + Yaroslavl 2010, Russland Dance &Movement-Festival, Minneapolis 2009, USA Dance &Movement-Festival, Yaroslavl 2008, Russland Cirque des Sciences, Kulturhauptstadt 2007, Luxemburg Cirque sous Chapiteau, Kulturhauptstadt 2007, Luxemburg Stroossefestival, Strassen, Luxemburg Straßentheaterfestival Avignon, Frankreich 2x "just for fun"; Straßentheaterfestival, Darmstadt 1. Varieté &Comedy Festival, Berlin 2x Daidogei Festival Shizuoka, Japan
Roadshows for: Canon (2017) Juzo (2015) Olympus (2012) Porsche (2009) Axa (2008) Kia (2008) Vodafone (2008) Cibavision (2008) Nivea (2005+2006)
Awards: "Juggling-Act of the year 2010"; Sport- & Artistgala Schaffhausen, Swiss, 2010 1. Place at CeBIT-Artist-Award, Hannover, 2008 "Goldener Hut" with "Luft&Liebe", Festival Scharbeutz, 2005 Newcomer "Blitz"-Award Krystallpalast Varieté, Leipzig, 2002
Gala / Trade-Fair / Events : (Examples in alphabetical order) Allianz ArcelorMittal Audi automechanika Messe Frankfurt Autosalon, Paris + Genf Autostadt Wolfsburg Axa Axel Springer Verlag Banque de Luxembourg BASF Bayer Berlin Chemie Berliner Volksbank BMW Bogner Bosch Bundesministerium f. Arbeit u. Soziales Canon Carlson Wagonlit Case IH Central Chrysler Cibavision Citroën Clean Laser Comdirect Commerzbank Datev Debitel DEHOGA Deutsche Bank Dräger DRK Eröffnungsgala IFA, Berlin Europapark Rust Evonik - Röhm EON Faro Fijutsu Siemens Firma PFERD Flughafen Dortmund Fraport Gardena General Motors Genfer Auto Salon Goldwell Grundfos GTZ Hewlett Packard IBM ICC Berlin IHK IKEA ISPO, München (Modemesse) ITB Berlin Juzo Kärcher Kia Kiesel Kone KPMG L&M Land Rover Light & Building Frankfurt Lotto Lufthansa Luminale Frankfurt Mahle Maritim-Hotels Mazda McDonalds MediaMarkt Meetyoo Mercedes Benz Merck Milei Mitsubishi MTS Nestlé Professional Nike Nivea Nordex Obi Olympus Opel Osram OTTO Peugeot Pfizer Photokina - Köln Popkomm Porsche Productronica, München (Elektronikmesse) Randstad Ravensburger Renesas Rexroth Samsung Sevens by Saturn Siemens Siegwerk Solar Fabrik Sparkasse Spielwarenmesse Nürnberg Stemmer Steyr Talanx Teddy Award Berlin TeleCash Telekom Thomson Thyssen Toom Baumarkt Toyota Trumpf Union Investment Vodafone Volksbank VW WIHOGA Zeiss and more...
In following countries:
Egypt Belgium Germany England France Italy Japan Corea Lithuania Luxembourg Netherlands Austria Portugal Russia Sweden Schwiss Slovakia Spain Czech Republic Turkey USA United Arab Emirates (Abu Dhabi)
{{#ratings}}
{{#editor}}
{{/editor}} {{#user}}
{{/user}}
{{/ratings}}
{{#owner}}
{{#url}} {{#avatarSrc}} {{/avatarSrc}} {{^avatarSrc}} {{& avatar}} {{/avatarSrc}} {{name}} {{/url}} {{^url}} {{#avatar}} {{& avatar}} {{/avatar}} {{name}} {{/url}}
{{/owner}} {{#created}}

{{created}}

{{/created}}
{{/ownerCreatedBlock}} {{#category}}
{{/category}}
{{#fields}}
{{#showLabel}}
{{label}}:
{{/showLabel}}
{{& text}}
{{/fields}}