The keys to a successful show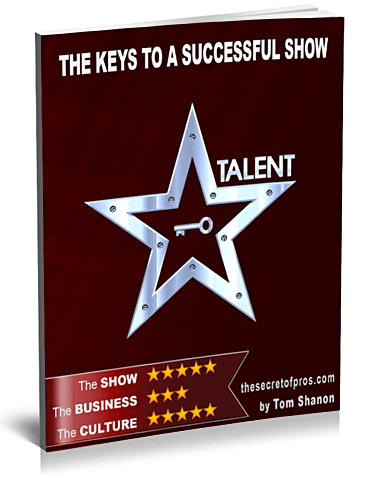 l
How long will you wait to be professional?
Then transform your talent into a money-making show!
 l
Are you tired of not knowing how to make a living from your talent?
It's hard to see others working when you're talented yourself. But are you going to sit back and watch others become pros and make good money? Are you willing to let your true calling pass you by? While you're hesitating, others are making a living and some are traveling the world. They're just lucky, right? Well, no. It's not luck, I know this for a fact!
l
The solution.

  « The keys to a successful show » will help you transform your talent into a moneymaking show. No more unprofitable performances, no more amateurism, no more waste of time. This method will solve your problems and you'll finally have an effective guide to follow.
If you have enjoyed my free guide "5 fatal mistakes that pros no longer make", then you will simply love the following method. It contains so many more secrets and tips that will make your life easier!
l
Who am I to guide you ?
My name is Tom Shanon, I taught myself my freestyle sport on the streets in 1976. I've been performing on stage as a pro, since 1992. Though I started with nothing, I succeeded in the entertainment industry, and today I'm going to share my secrets with you. I fully understand your difficulty with this problem: how can I make a living from my talent? Just like you, I didn't know how to do things. I started out making a lot of mistakes, but I kept moving forward, step-by-step. I developed my talent by experimenting as much as possible, and through trial and error I taught myself how to transform what looked like "nothing special" into a moneymaking show. I also learned a great deal from other professionals, my fellow performers: singers, magicians, producers, etc. And I ended up creating a wide variety of shows. I had discovered "THE KEYS TO A SUCCESSFUL SHOW!"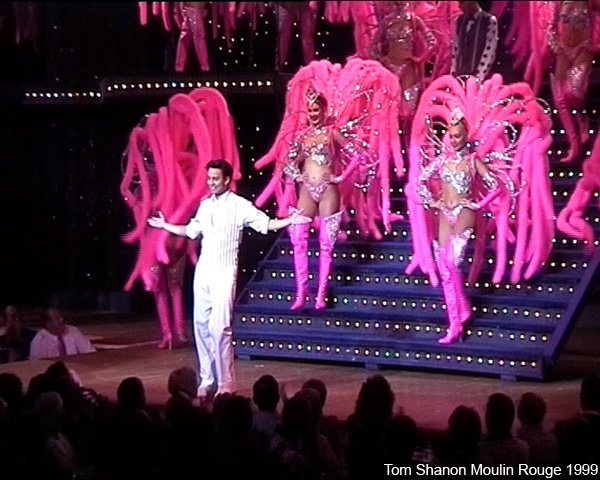 l
This method has helped me to create my first world class act, and I was awarded contract after contract!
l
l
A few references :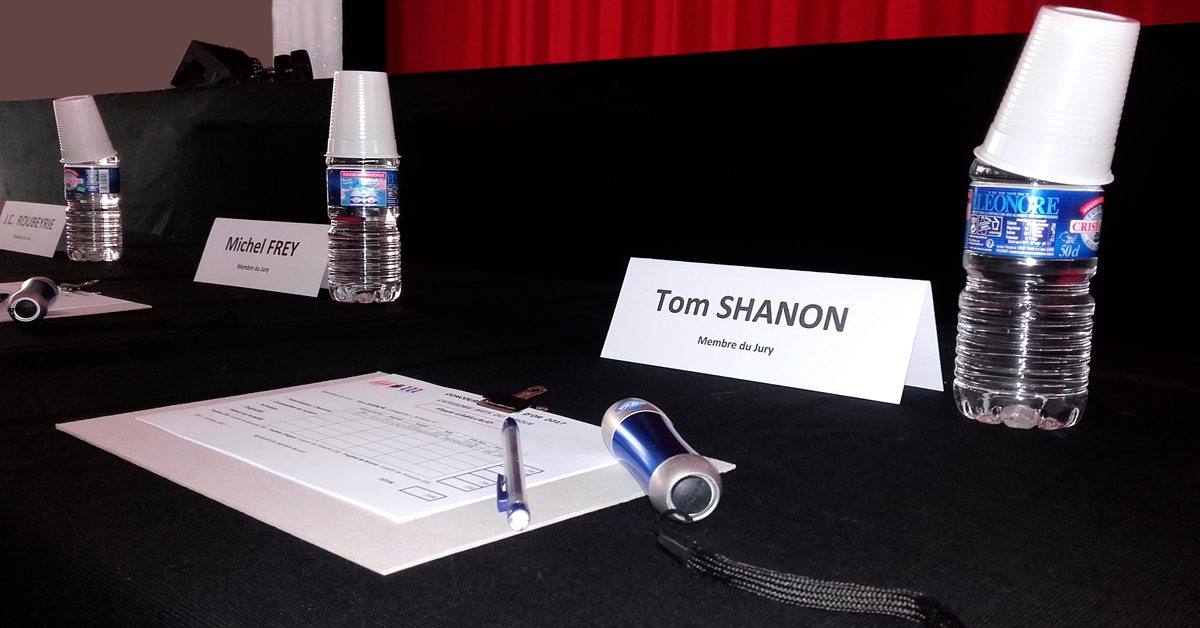 l
l
Thanks to this method:

  You'll get more work.

  You'll transform your talent into a moneymaking act.

  You'll no longer have to justify yourself to get paid what you deserve.

  You'll increase the financial value of your act.

  You'll be able to perform your act anywhere.

  You'll be a pro, no doubt about it.

  You'll learn how to control all aspects of your performance: before, during, and after the show.

  Your life will become easier; all you have to do is follow the method .

  You'll discover a number of secrets you won't hear about anywhere else.

  You'll save time.

  You'll avoid mistakes.

  You'll get ahead of other performers.

  You'll become an artist, not just a talent!
l
l
---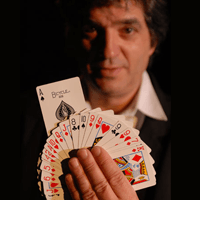 A wonderful method by a great artist who has travelled the world with his shows. This is where you will find so many of the answers to all the questions you might want to ask about the wonderful profession that is show business.
 The first time I met him, during a gala in France, I was impressed by the youthfulness that radiated from him as well as the considerable artistic career he already had behind him….and was impressed by the minimalist and precise moves that conferred formidable effectiveness on his art.
Bernard Monte-Christo, Magician
l
---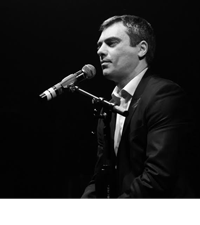 What a show!!! Wow! I loved it straight away.
With his book, one can see that, like most of us, he made some mistakes along the way. The kind that make you progress. From these, he learned the lessons to go even further. And now, he is sharing all this knowledge with those arriving into the entertainment industry. Thank you Tom for being who you are.
Claude Esteve, Singer
 l
---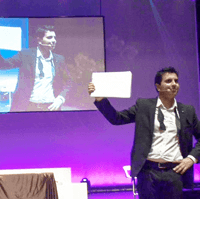 I was pleasantly surprised by this man, Tom, and what he represented: all the references he had, television, galas at the most prestigious events, the most beautiful locations in the world, on the seas, on board several of the most luxurious cruise liners, etc.
It is not chance that brought him where he is! Tom is one of these guys who has understood "the concept of being an artist and doing business". In every step to be pursued, knowing how to follow the process that takes you from a simple show idea, all the way to its creation and implementation, then, knowing how to sell that show. Tom Shanon makes us gain considerable amounts of time; he helps us by giving us the keys and tools to progress through his works, a real gold mine, whatever discipline we follow.
Amin Mehr, magician
---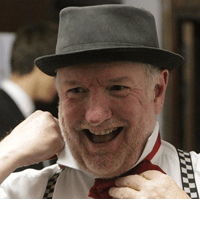 The first time I saw Tom on stage I was completely taken aback by how ultra-impacting his show is! A few years later, I had the pleasure and joy of sharing the stage with him. Backstage, I met an artist who is very pro. But also someone who is truly warm, outgoing and open to artistic discussion. His guide has already help many artists!
I wish I had benefited from all these sources of inspiration and helpful hints when I was starting out!
Etienne Renard, humorist and magician
l
---
l

Click here to begin learning today!
l
l
In summary:
This method is a goldmine of tips for creating a moneymaking show. I deliberately gave this guide 5 stars in the SHOW category, because you must absolutely read it before creating your show, no matter what your specialty is. Stop wasting your time and do things as simply as possible with my method.
How can I create a money-making show? Explanation + solution.
How can I design a show I can perform just about anywhere? Explanation + solution.
How can I avoid a beginner's mistakes? Explanation + solution.
How can I shine as an artist? Explanation + solution.
How can I avoid the "expert's syndrome"? Explanation + solution.
How can I reach the ultimate level of artistry? Explanation + solution.
l
 + a free bonus guide:
My gift to you, this guide will describe the job opportunities for performers available on cruise ships 😉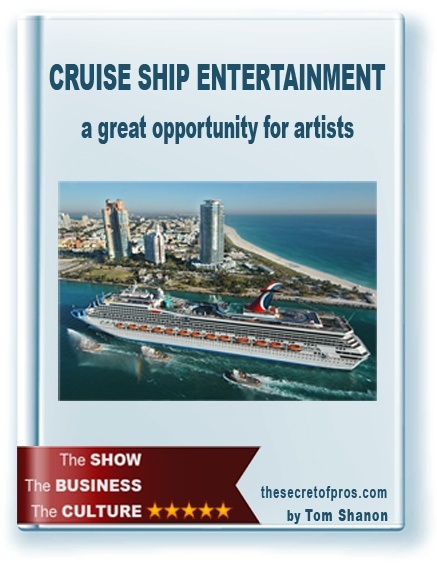 How much money do artists make?

  Is working on a cruise ship right for me?

  What kind of shows are there?

  How long do contracts last?

  What are living conditions like for performers?

  How important are shows on a cruise ship?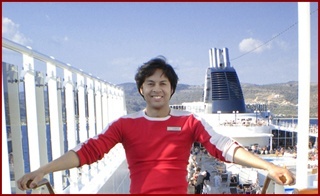 l
---
l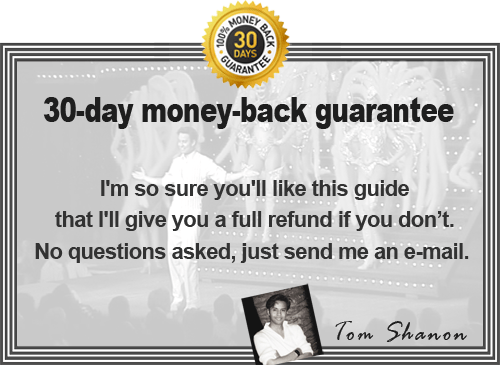 l
This kind of guide is not only rare, it's one-of-a king!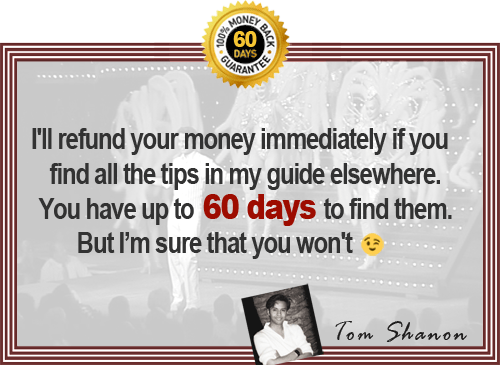 ---
l
Click here to begin learning today!
l
How long will you wait to be professional?
 P.S: today, this guide is available, it does not, however, mean that it will be available indefinitely.
---
l
l
What happens when I order?
This guide is an e-book (PDF). The download link will go directly to your e-mail address. It's very simple and quick. After clicking on the green "BUY NOW $27" button, you'll be redirected to a Paypal page, where you'll be able to pay using your Paypal account or credit card. If you have any problems, contact me directly by e-mail
😉
l
l
MY BUSINESS
Address book of places and of people who make the bookings:
Click here to see : MY BUSINESS
l