l
PERFORMERS:
had enough of searching for show engagements?
 l
Talent is not enough, you have to fight for these questions:
How to get more show engagements? How to successfully approach a producer or talent agency? What should I put in my video? How can I win a employer's trust? What are the traps to avoid? What is the top priority for talent agency? What is the worst mistake performers make? How can I get the producer to hire me again? How many shows a day can an artist perform in a month? How can I sell my act?
l
The Answers:

  This Free Guide answers all of these questions. And it gives you the "5 FATAL MISTAKES THAT PROS NO LONGER MAKE" 
l
Who am I to tell you all this?
My name is Tom Shanon, I come from freestyle sports, which I learned in the street. I didn't know anyone from show business and I started without Internet! In my fight to achieve success, I managed to create an unique act and to do business. I became a World Class Performer, I made it into the system, I performed on stages all over the world. Then, I bought the house I always wanted, to still create. I am also an entrepreneur and when I am not on stage, I help future-artists to fight the biggest problem that they face: how to make a living from their talent?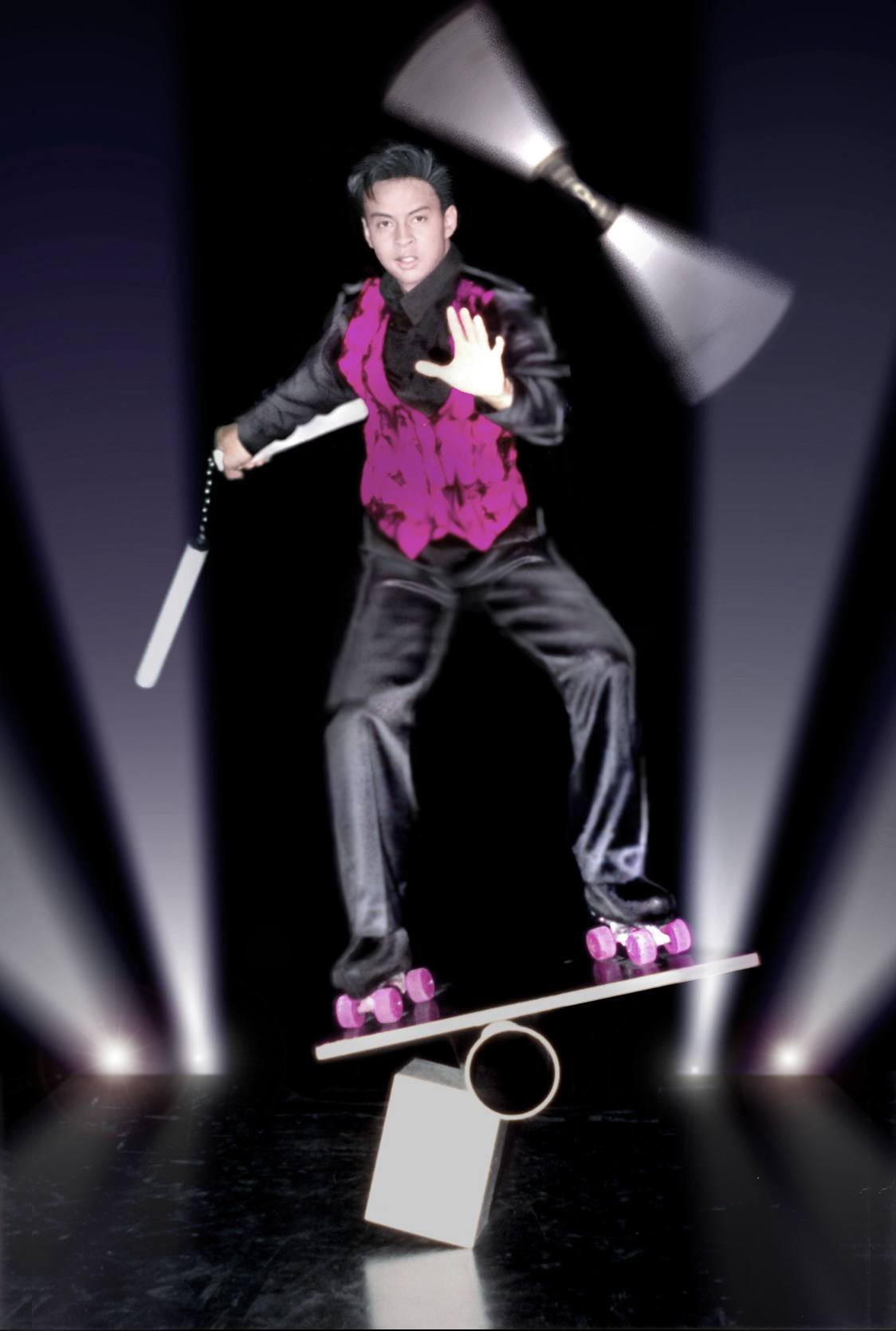 l
.
VIDEO OF MY ACT:
.
.
Some of my references

TV-Show: Plus Grand Cabaret Du Monde FRANCE

Moulin Rouge Paris, FRANCE

Winner of the Red Bull trophy USA 1999
Grand Lisboa Macau CHINA

Fantissima Phantasialand GERMANY

Wintergarten Berlin GERMANY

Cruise Lines MSC

TV-Show: Domenica in Rai Uno ITALY
GOP Varieté-Theater Essen GERMANY

Friedrichsbau Varieté-Theater Stuttgart GERMANY

Circus Conelli, Zurich SWITZERLAND
l
With this Free e-Book:

  You'll get more show engagements.

  You'll save time.

  You'll avoid mistakes.

  You'll get ahead of other performers.

  You'll run your business better.

  Your artist's life will become easier.

  You'll discover a number of secrets you won't hear about anywhere else.
Performers who talk about Tom Shanon's guides:
---
After my contract with Cirque du Soleil, I no longer found any work. Now, thank goodness I purchased Tom Shanon's books and guides: that has solved all my problems! I have finally found someone who understands exactly what my difficulties are, because Tom, before me, also went through exactly the same things I did. He is a successful artist-entrepreneur who also advises me and to whom I can send the videos of my progress every week. Tom is an exceptional mentor, on the artistic front as well as on the business front!
I often buy show material but the works written by Tom are by far the best investment I have made. Thanks to him I am no longer the athlete of the Cirque du Soleil, but the independent artist I have always wanted to be. This investment has helped me save time. I have a lot more work, my art form is blossoming and I have made it into the "real network of performers". In short, I am recognized now! . Mathieu Bolillo, circus artist.
---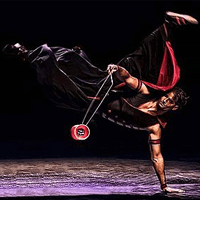 The Address Book is very well done, great work.. Tony Fribourg, diabolo artist.
.
.
.
---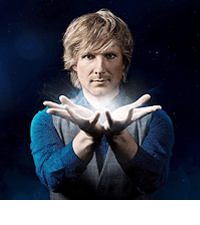 I like enjoyed reading your advices !
I Hey Tom, I like enjoyed reading your advices later in the pdf on how to write the emails and how to behave. This was very interesting. 
Thank you! .Daniel Craven, magician.
.
.
l
---
Purchasing this contact book was a milestone for me…
As if by buying this book, I connected with "energies" of my true desires! Here I am in Florida for the creation of a whole new show with Cirque Dreams! I got a great contract and I'm going on the Norwegian Cruise Line Getaway for 9 months with great conditions! A whole new adventure awaits me! I have more and more tools for my career and I keep moving forward! Thank you from the bottom of my heart! I can't wait to use these tools and this contact book even more… I know that more and more magnificent larger things are coming for me! Thanks Tom! .Rachel Gauthier, circus performer.
---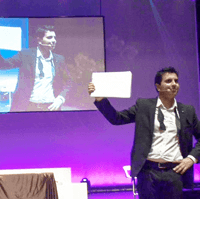 Tom Shanon makes us save considerable amounts of time!
I was pleasantly surprised by this man, Tom, and what he represented: all the references he had, television, galas at the most prestigious events, the most beautiful locations in the world, on the seas, on board several of the most luxurious cruise liners, etc.
It is not chance that brought him where he is! Tom is one of these guys who has understood "the concept of being an artist and doing business". In every step to be pursued, knowing how to follow the process that takes you from a simple show idea, all the way to its creation and implementation, then, knowing how to sell that show. Tom Shanon makes us gain considerable amounts of time; he helps us by giving us the keys and tools to progress through this work, a real gold mine, whatever discipline we follow.. Amin Mehr, magician.
---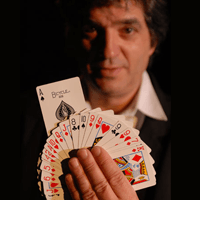 A wonderful method by a great artist who has travelled the world with his shows. This is where you will find so many of the answers to all the questions you might want to ask about the wonderful profession that is show business.
 The first time I met him, during a gala in France, I was impressed by the youthfulness that radiated from him as well as the considerable artistic career he already had behind him….and was impressed by the minimalist and precise moves that conferred formidable effectiveness on his art.. Bernard Monte-Christo, Magician.
.
.
---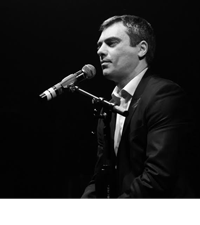 What a show!!! Wow! I loved it straight away.
With his book, one can see that, like most of us, he made some mistakes along the way. The kind that make you progress. From these, he learned the lessons to go even further. And now, he is sharing all this knowledge with those arriving into the entertainment industry. Thank you Tom for being who you are.. Claude Esteve, Singer.
.
.
---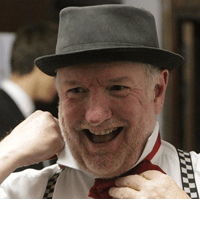 The first time I saw Tom on stage I was completely taken aback by how ultra-impacting his show is! A few years later, I had the pleasure and joy of sharing the stage with him. Backstage, I met an artist who is very pro. But also someone who is truly warm, outgoing and open to artistic discussion. His guide has already help many artists!
I wish I had benefited from all these sources of inspiration and helpful hints when I was starting out!. Etienne Renard, humorist and magician.
l