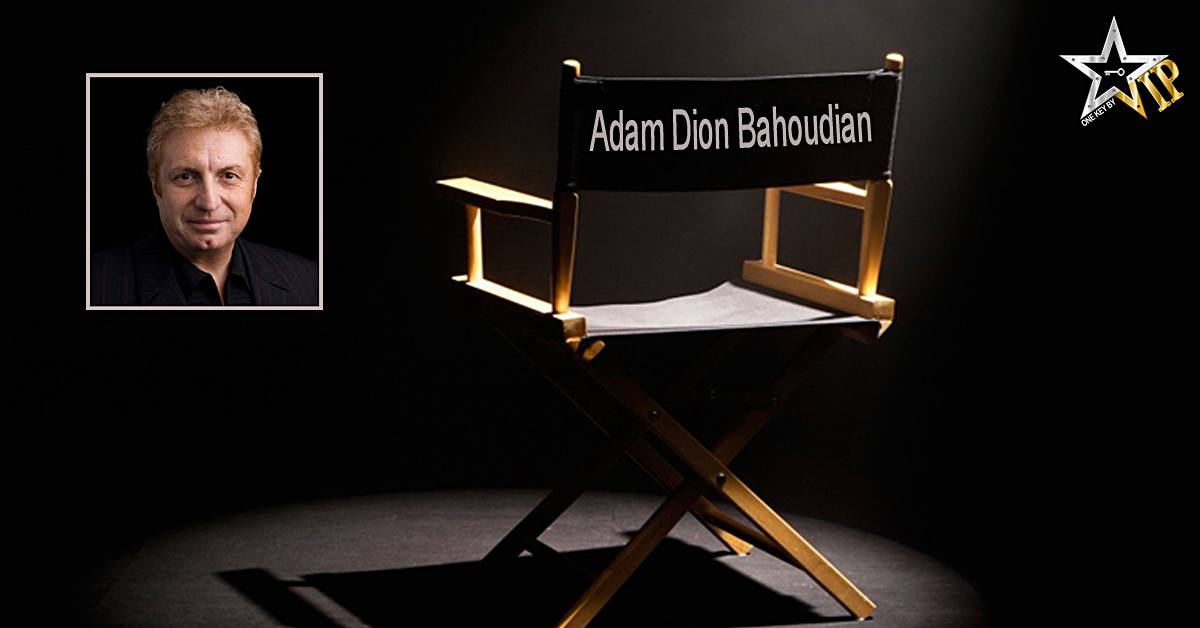 l
Adam Dion Bahoudian is a VIP (Very Important Professional)
Adam Dion Bahoudian is the artistic and creative driving force behind Dion and Randall International. His career commenced in television and cinema production, while his portfolio encompasses both film and live entertainment. Over the past 38 years, Adam has been involved in the extensive touring of international artists, worked in film and television for many years, including Crawford Productions and ABC Television, and has created and produced numerous stage shows, special event and arena spectaculars throughout Australia and Internationally. In 1980, along with partner Nina Randall, Adam, co-founded Casino Promotions Entertainment Consultants, a company dedicaced to the supply of the highest quality entertainment. Since this time, his passion for music, combined with on and off stage experience and vast technical production experience, has see him create an entirely new level of entertainment.
In 1998 Adam Placed Dion and Randall International firmly in the spotlight with a string of successful shows to its credit. Multi Award winners & renown as The Emperors of Pure Entertainment, Dion & Randall are well respected Producers, Artistic Creators, Designers, & Suppliers of world class Stage Spectacles in Australia & troughout the world. The creative driving force behind Dion & Randall is the unique pairing of both Adam & Nina. With over 36 years experience & backgrounds in stage, theatre, film, TV, music, as well as costume design & talent management, they create "Wow Factor" show experiences.
AS A VIP ADAM ALSO HELPS ARTISTS BY GIVING THEM ADVICE:
Your act is okay but certain elements of your act needs tightening, you look awkward in parts. This could be possibly due to you wearing a suit and tie ? My opinion is to have someone bring you on stage inside a covered box, your box should be on a table that is wheeled in, the assistant removes the cloth to reveal you, contorted inside the box and slowly remove yourself from the box. This would be more of a wow factor, instead of finishing as you currently do, inside the box and then coming out again for your bow….you have lost the 'wow' moment. Different choice of music is also recommended.
I absolutely love your performance. Your sensuality, grace, strength and movements are superb. Unique choreography executed with precision, control and creativity. Your music is also perfect in every way and compliments the overall atmosphere. I can really offer no advice aside from one small observation….your costumes can be re-visited but then again, I'm assuming that you are in a production and your costumes are themed accordingly? Congratulations! I will keep you in mind for our next upcoming production shows. Please message me privately on facebook
I'm not a fan of Jugglers however, if the act is spontaneous, super exciting, vibrant, appealing showmanship, then I do pay attention. Your juggling skills are great! I would like to offer some points to assist you to achieve greater things and absolutely perfect your act.
1. I feel that some of your music choices need reviewing and replacing and make sure that your edits are smooth….they are currently not smooth.
2. The moving lights are extremely distracting to your act….avoid moving lights.
3. Your costume, is also a distraction from your act……have a professional designer to design an original costume for you.
4. Engage a professional choreographer to choreograph your routine. As I said, your juggling skills are great, you have appeal but you now need to take your act to another level. I wish you all the very best… in bocca a lupo !!