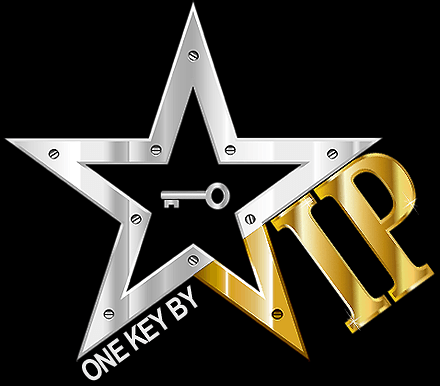 Quad "Strog Arm" (Russia)


4 athletic performers with a great control. Advice: Being a bit more demonstrative (about feeling) would give less the impression of gymnasts.


There are so many acts like yours around the globe. Therefore, to draw the attention of show bookers or producers, you need to consider a point of difference.
Also, you don't need to wear singlets, if you have good toned bodies then don't be ashamed to show it off. You choice of music in my opinion is too dramatic, perhaps consider an alternative lighter choice of music. Also, you may want to add elements of showmanship and strongly connect with your audience so that you can stand out from the rest. All the very best.


Nice, powerful and aesthetic.
– I see in this act a certain similarity to Vishnu, the deity of time (this deity maintains life and creation). The Vishnu's symbol is the wheel of time (they arrive with the wheel, it could represent the wheel of time). This deity is often represented with several arms… but this reference is not exploited. Perhaps they should explore this path.
– I dont like their costume. I had the impression that they were in rehearsal and not dressed for stage. Maybe they should look for in the Indian warrior mythology.
– I do not like the light they chose. Red is omnipresent. I think it would be necessary to use the purple for the actions to the ground, then the red for the physical actions and to the blue for the aerial actions. Each color represents an element.


NICE TRICKS, good shaped Men, but… make a decision – Choreography or Circus! To me it looks like, "somebody" told you to do the steps – thank we "concentrate" again and Trick – thank a Move and Trick… Musik: a lot of Drama – but I don't see nothing of it. Not in the moves, not in the face and also not in the order of tricks. I'm sorry 🙁


The tricks are OK, the usual from 4 strong young men, but no strong finishing trick which is a big problem for me. I am sorry, but I would not call that costume and the movements are very rigid, amateur gymnast like. You guys need to be sexy or romantic or something. Coming in on the wheel made me think perhaps slaves or Roman soldiers or something like that would go with the music. Or may be even completely opposite and be like futuristic robots. To book the act I would need to make a lot of changes.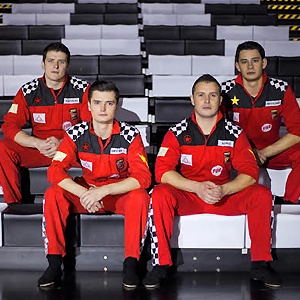 One advice for all artists:

When you watch yourself in video, never look at the technique first. Try to feel "if you give what you have in your heart"